News
10/06/17
AAA organises outing to Greenwich Royal Observatory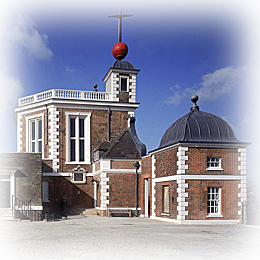 We have a limited number of places remaining for members or guests to join our trip on Saturday 24 June.
What is on offer?
An Astro Ticket will allow you to experience:
The Astronomy Centre, with its three interactive galleries. See how the universe and our solar system were formed and watch a 19th-century orrery demonstrating the movement of the planets. Find out about the different techniques used to explore the universe - you can even guide your own space mission! The shop and the café are in this area, along with three interactive galleries.
The Historical Centre, where you can stand on the Meridian Line marking where East meets West. A free audio guide helps you to discover the history of the Royal Observatory, including the Harrison Clock, mentioned by Phil in his talk on investigating the Celestial Sphere.
The Insight Astronomy Photographer of the Year, the biggest international competition of its kind.
One 30-minute Planetarium show, from the following options, which needs to be booked in advance:



Solar Superstorms (12.30, 2.00 and 3.30) - a discovery of The Sun
The Sky Tonight (1.15 and 4.15) - a real-time show
Meet the Neighbours (11.45 and 2.45) - tour the Solar System and beyond
How much will it cost?
Astro Tickets cost £12.50 per adult, £6.50 per child (5-15 years) and £9.50 for over-60s and students.
In addition, the return coach fare from Bury St Edmunds to Greenwich will be no more than £26 per person, depending on numbers.
If you would like to book a place or find out more about this trip, please contact secretary@3a.org.uk, or call us on 07802 336 345.
Saturday 24 June, 2017

| | |
| --- | --- |
| TIME | ITINERARY |
| 8.30am | Coach departs Ram Meadow, Bury St Edmunds |
| 10.30am | Arrival at Greenwich Royal Observatory |
| 10.30am-4pm | Observatory programme |
| 4pm | Coach departs Greenwich |
| 6pm | Coach arrives Ram Meadow |