Meetings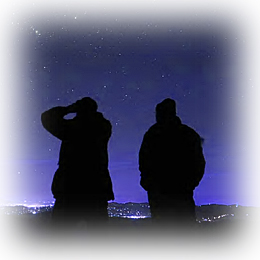 We normally meet fortnightly on Wednesdays, from 7.30pm, at our Whepstead Community Centre dark sky site, just outside Bury St Edmunds.
Dates can be found in our
Events Diary
.
If you're planning on joining us for the first time, please contact us in advance, just to make sure the meeting is going ahead. We recommend that you wear warm clothing (even summer nights can be chilly, especially when the skies are clear!) and bring a flask, or insulated mug, for a warm drink. We have tea and coffee-making facilities on-site.
What happens?
When conditions allow, meetings are spent observing the sky with telescopes, binoculars or the naked eye. If you are new to astronomy, this is a good opportunity to try out, and speak with other members about, the different types of equipment available, before committing to a potentially expensive purchase.
❝
  I'd had a long-standing fascination with astronomy and space, but never got round to doing anything about it. After attending a Star Party in Nowton Park, I was introduced to the AAA, acquired a telescope and haven't looked back!
  The group is friendly and welcoming, catering for all levels of knowledge and experience. Richard, the founder, is able to explain the basics in a simple and engaging manner, and my knowledge and enjoyment are increasing with each meeting I attend.
(Mark - new member)
Some of our members are also astrophotography enthusiasts, and will be able to advise those interested in finding out more about this fascinating hobby. With most of us now in possession of a smartphone, it is no longer necessary to have expensive photographic equipment at your disposal to take impressive photos of the night sky.
When conditions are not conducive to stargazing, members and guest speakers give a range of informative and engaging talks and presentatons on different aspects of astronomy.
Meeting notes
Notes of our fortnightly astronomy meetings can be found in our private members' area, while minutes of formal committee meetings are publicly available on our Committee page, once they have been approved. Notes of our public events, such as open evenings and Star Parties, can be downloaded below.
Public events